Spotlight Artist -
Martha Lever
Martha's distinctive style and lettering has caught the eye of many DLP: The Planner members. We are thrilled to feature her beautiful art!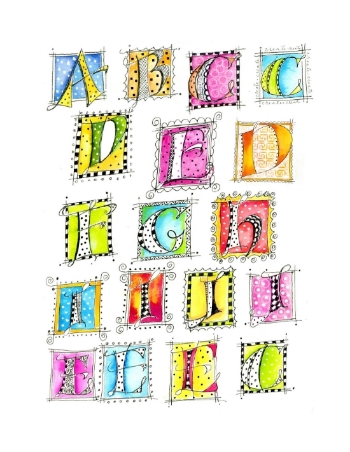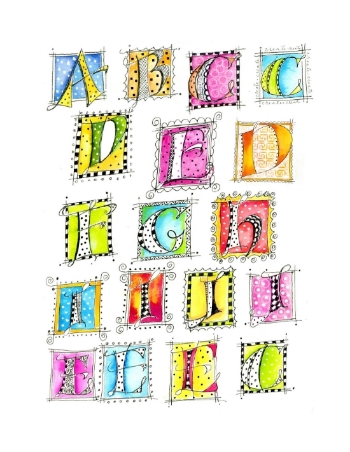 Martha Lever is a painter, calligrapher, and teacher. Her works of art have been displayed in various galleries in Jacksonville, Florida including Reddi-Arts and the JCA. She has been an artist for 32 years.
Artist statement: My art journey has taken me through many exciting areas of art. My first love will always be lettering and calligraphy and I try to combine this lettering with backgrounds and images that I paint. My goal is to never stop learning, experimenting and asking myself "what if" and to keep moving forward with my art. I love to have a paintbrush in my hand and if I go too many days without painting I get very antsy. I love to create and teach others to create and realize that there is an artist and a creative spirit within everyone.
1. Where do you live?
Jacksonville, FL
2a. What kinds of art do you do?
Calligraphy/Lettering, Watercolor, Oils
b.What medium or craft did you start with?
Calligraphy, Watercolor and Gouache
3. You are packing an art travel bag with your Top Five go-to items. Tell us what you choose.
1. Journal—Stillman and Birn or Strathmore Visual
2. Papermate black marker-water soluble pen razor point.
3. Faber Castel watercolor pencils, regular pencil
3. Small travel watercolor set with travel brushes
4. Parallel Pen in size 3.8
5. Lamy Joy Fountain pen with waterproof De Atramentis black ink
(I LOVE fountain pens---I am a junkie—it's an expensive habit!)
4. What is your latest product discovery?
Lamy fountain pens with De Artrementis archival inks for sketching. Completely waterproof and won't clog your fountain pens (I love fountain pens---did I mention that??)
5. Tell us about your work space.
My work spaces throughout the years have been various. I recently had a whole house which was a precious little bungalow I called the Red Door. I have given the house to my son for his new business. (We would cut off both arms for our children wouldn't we!?)
Now I am back in my house with one large room dedicated to my art but it spills out into about every closet in the house! My husband calls it "Studio Lux" because he thinks it is so luxurious. Well, I do too and I love it even though it is not even half the space I had before. But really did I need all that space?---hmmmmm….
6. What is one thing you MUST have when you create?
I must have a clean workspace, and music from my Bose speaker. I actually don't like to listen to classical music (though I love classical music) because it is just too soothing. I like my rockin' music and sometimes I have to get up and dance. I am of course loving Taylor's new album. I do hope no one is watching me through the window. They would have to get their iPhone and film me for Youtube's, "Funny Old People Dancing."
7. What do you wish you were better at?
I wish I were better at sketching and drawing on location straight with a pen. I know that there is only one reason why I am not better at this---I don't practice often enough!
8. What color(s) are you loving right now?
Usually I tend to lean toward colors that are seasonal ---
Spring I lean toward leaf green, turquoises and light blues
Summer—yellows, greens—light, pastel colors
Fall I go to oranges, browns, siennas and dark cranberry reds
It's getting towards Christmas so I migrate to reds (alizarin, cranberry, bright reds) and greens (Christmas greens of all values) and some blues too!
In January it will probably be anything goes!

9. What is your favorite pen?
I have two:
Pilot Parallel pen for calligraphy and Lamy Fountain pens for sketching –did I mention I LOVE fountain pens??) I have many others but we won't go there now. ☺

10. Photograph your favorite pair of shoes.
Oh my goodness, I am a pen junkie and Keds Junkie. Saying which pair of Keds are my favorite would be like saying one of your children is your favorite. But I will try.
Week 52 Challenge: Document your family holiday traditions. Martha's take: